Litterplan N-litter, born on 2016-09-19

We are very pleased to announce,

the puppies from

Khiara and Maverick was born on 2016-09-19.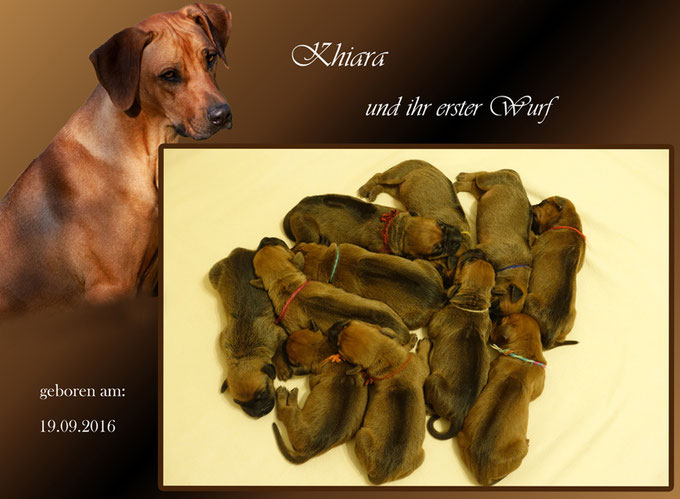 Khiara gave birth without any complications 11 puppies.

There are 5 males and 6 females.

Pictures of the puppies can be found here.   Images N litter 2016
Details about Khiara you can find on their own site.   Khiara
Details about Maverick you can find on her own site.    Maverick
If you are interested in a puppy from this litter, please contact us.
You are always welcome.