Multi-CH Djuba-Lee-Pepee von der Burg Litermont
"Djuba-Lee-Pepee" in the age of 6 years.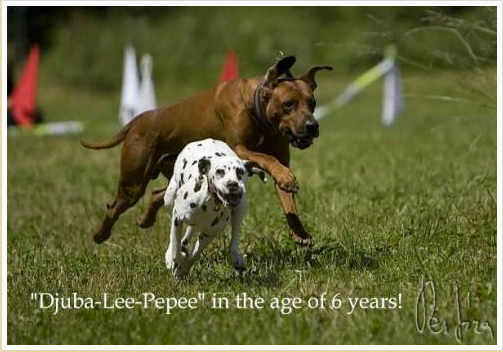 Congratulations
for all the success with "Djuba Lee Pepee".
Pepee is the absolute winner of the "TULLAMORE CUP 2009".
We are very proud of our great team Barbora and Pepee.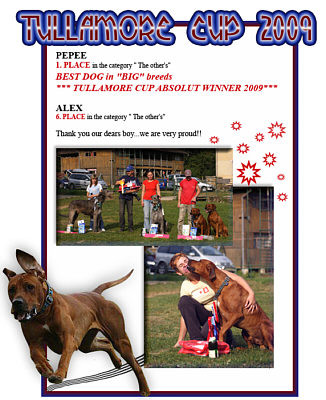 "Djuba Lee Pepee" has passed the breeding test in Budapest.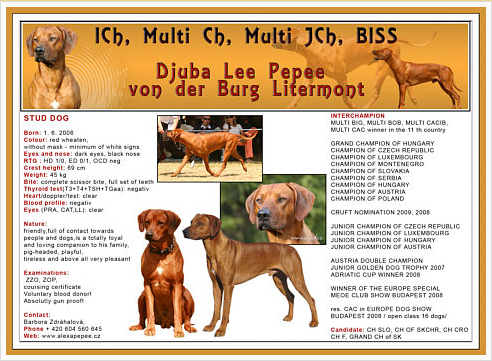 2009-05-17 /

2009-05-16, Djuba-Lee-Pepee has got V1, CAC and CACIB on both days.
He is Grand Champion of Hungarya 2009 now.
Many thanks to Barbora for this beautiful photo.