Gatimu-Kasim von der Burg Litermont
Photos by Gatimu-Kasim
at the age of 9,5 years.
2011-01-23, Blood tracking exam of Gatimu-Kasim.
Congratulations to Arnoud and Gatimu-Kasim for this performance.

We are very proud of both.

Gatimu-Kasim has passed his first blood tracking exam
and he was the best of his group.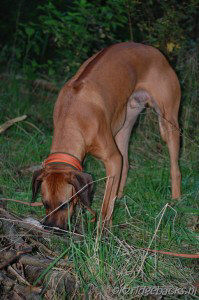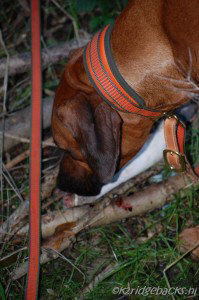 Congratulations to Lisanne and Gatimu-Kasim.
Gatimu-Kasim,
the first therapy dog for elderly and disabled people of our kennel.
Gatimu-Kasim led by Lisanne passed the therapy dog test.
He has the title: "Animal Assisted Activity Dog"

Show results of "Gatimu-Kasim von der Burg Litermont"

ELSA Club-Schau Bad Wildungen
ELSA Club-Schau Bad Wildungen  
VV 1, Best-Puppy, BOB-Puppy  
Gatimu-Kasim started for the first time at the largest unofficial show in Be-Ne-Lux triangle.

Gatimu-Kasim was in prime show condition was assessed by the judge Mr. Sanchez and took the form of a score of VV 1 and BOB baby.

In the group of all races, he won the 7th place.