Etana von der Burg Litermont

Breeding exam in Helvesiek
Congratulations on passing the breeding exam.


2010-03-27,

"

Etana

"

has passed the

breeding exam

in

Helvesiek

in all parts

without restriction.
2009-07-11,Exhibition in Neresheim-Stetten.
Etana first exhibition was successful. She has received the form value note V3.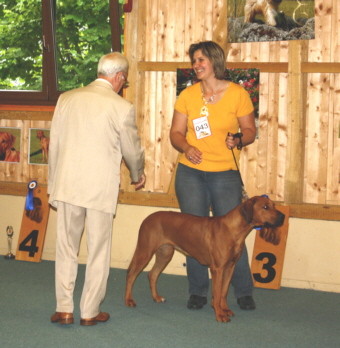 "Etana" the heroine in the children's garden
In February 2009 presented "Etana" our race with very big success.
And with this performance she was published in the local newspaper.
You can see a clipping of the newspaper below.